Unbelievable Recording Session Today!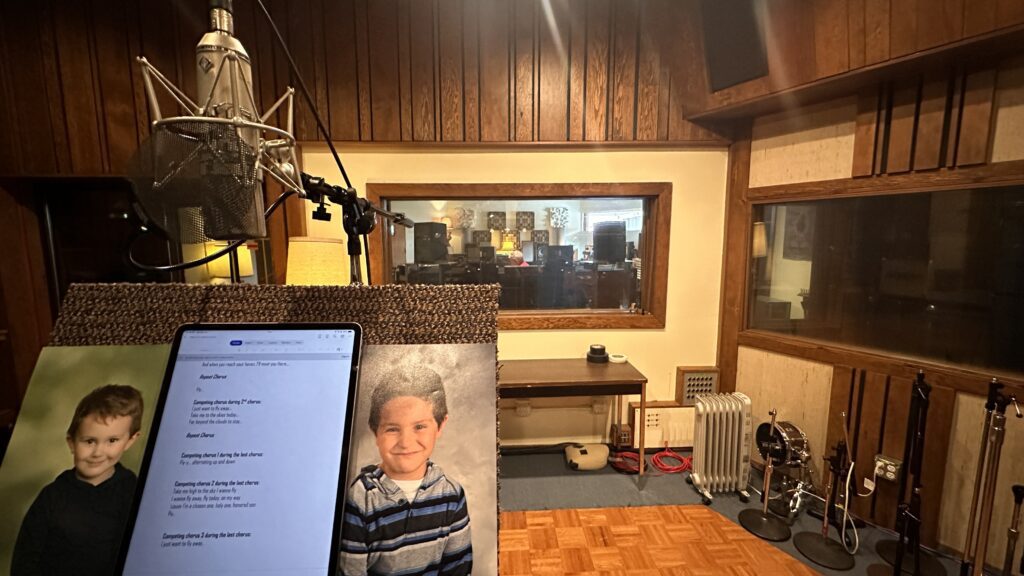 Today I was beyond blessed to record "Fly", "Enough For Me" and "To Know You" with the help of my producer Paul Racey, and Cosmo Rossi, the engineer at Avast Studios in Seattle. My heart is full. It was nothing short of amazing.
My 3-year-old was kind enough to share his cold with me at the beginning of this week, so I was a bit nervous that I wouldn't be able to deliver, in particular, Fly: a tremendously powerful ballad that requires good falsetto, range and breath support. Well, I had a lot of people praying for me, and God really came through. I mean that. I am SO delighted with how everything turned out today. I even got to sing on a Neumann U87, which is an INCREDIBLE mic. The other songs turned out wonderfully too….and I'm ecstatic to hear them brought to life! I can't wait to start mixing this next week with Paul.
Thank you all for journeying with me in this. I invite you to visit the "Songs" page if you haven't already, check out some of the past works, and then visit "Legacy" which is going to be released in late April / early May: 17 songs that are representative of my entire career as a performing / recording artist. You can also pre-order Legacy here.
God bless you richly! Leave a comment below; I'd love to hear from you.