The "Human" CD
Make sure to subscribe to the Blog for updates!!
Human is my 14th CD, and it is my 8th major commercial release (following Servant, Angst, The Collection, SonicLogos, Captive, Captive: Live, & Legacy).  I've produced 6 other private releases.
Human was something that I just couldn't wait on.  As with Legacy, I had a great opportunity to work with Max Gaver once more on resurrecting some of my older (but still powerful) music, and I think you're going to love Everything and Sophia.  But he also provided the foundations for One Man and Meadows which are pretty stinking cool: those come from Max's wheelhouse as well: he sequenced them, and I wrote the lyrics, melody and harmonies, and then mixed and produced them.
In addition, I was blown away to discover that my longtime friend and web designer (who designed this very website!) Chris Cummings, is also a musician!  What a goof!  (Me, not him.)  I'm sure he told me way back when, and I'm sure I forgot.  Chris has produced some stellar stuff over the years, and a few of those songs really hit me right in the feels. I knew when I heard Game Theory and Shadows in Shadows that they were destined to become hits, and Chris graciously allowed me to use these songs to set lyrics and melodies to them, and produce some powerful tunes.
Thus, Fear of Man, Enemy, Grace, 139, Dissonance, and Human were born.
And as with so many of my projects, Paul Racey was there again to provide a set of final ears on the final mixes, and I couldn't be more grateful for him.
In an age of AI this and AI that, the message is unmistakably clear: even though it's tough being human, our humanity matters.  With OpenAI and ChatGPT and some of the big industry players like Google, Microsoft, Apple, Amazon and more embracing AI, we have to remember and save the humans and our humanity.  We're who Jesus died for.
This album is pretty sick. It's filled with peace and strife...quiet and rage... just like *checks notes* well, pretty much all of life.  As with Captive, many of these songs are about the human condition.  Thus, Human.  I'm so excited to release it!  Check out song samples in the player above.
Make sure to visit the Blog for updates, and subscribe.  Blessings on you in the matchless Name of Christ, the Maker of us humans, the Giver of every perfect gift that comes down from Heaven, who loves us in our human condition!
Love,
Ryan Graves | Seattle Christian Rock Singer
REVIEWS: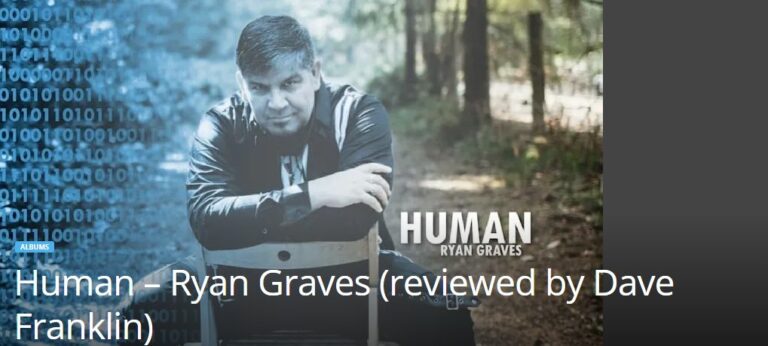 ---

---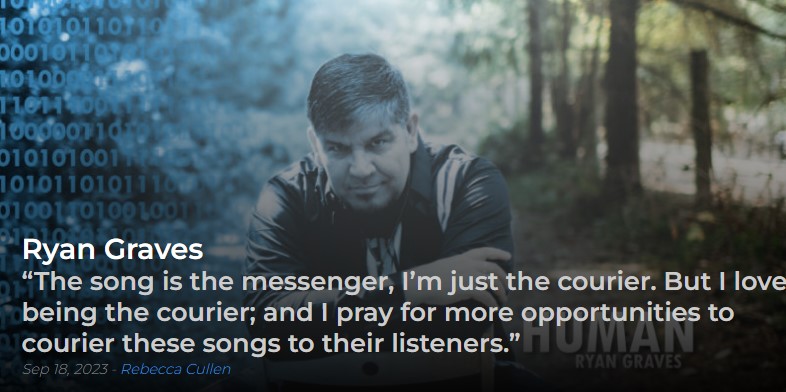 ---

---
---
---

Click here to read more reviews about Ryan's music & performances.
---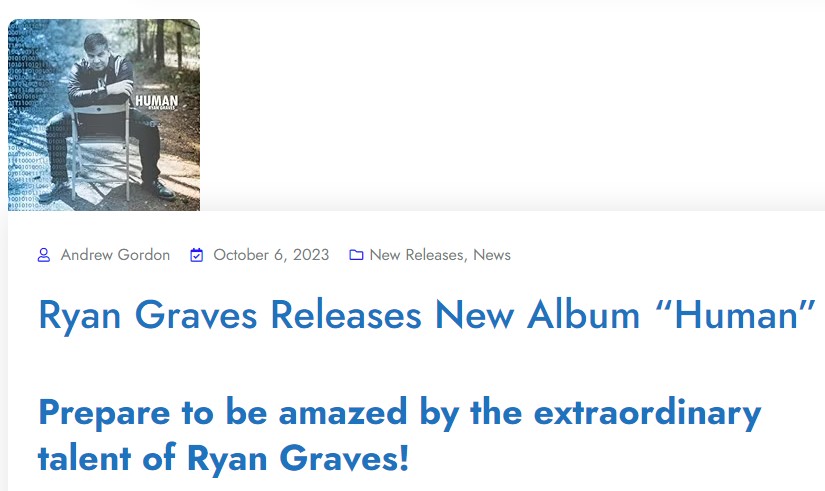 ---